Editing and Motion Graphics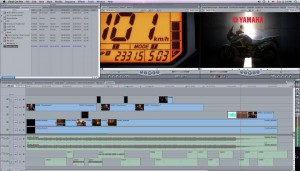 TVH works out of fully equipped, dedicated editing suites located in the centre of Amsterdam. But if you prefer, we're happy to come to you.
Editing used to require suites full of expensive dedicated hardware, maintained by highly trained technicians. Happily, nowadays the same quality and level of technical accuracy can be achieved on a PC or Mac.
That means that we can set up a full editing facility at your offices, and supply an experienced Editor or Graphic Designer to complete your post-production projects "in-house".
Without ever having to leave your office, you can stay in close contact with the editor – making it easier and quicker to bring your creative vision to life.
It saves time, cuts down communication lines and saves money. It's that simple.
Running Adobe Creative Cloud, Apple and 3D software, TVH offers the high levels of visual quality demanded by broadcasters.